Berry Farm Toyoura is located about 20 minutes from Lake Toya. You can eat and drink at the log house attached to the farm.
All dishes are also available for take-out.

The café is outside the paid area of the berry farm, so please feel free to stop by if you just want to use the café.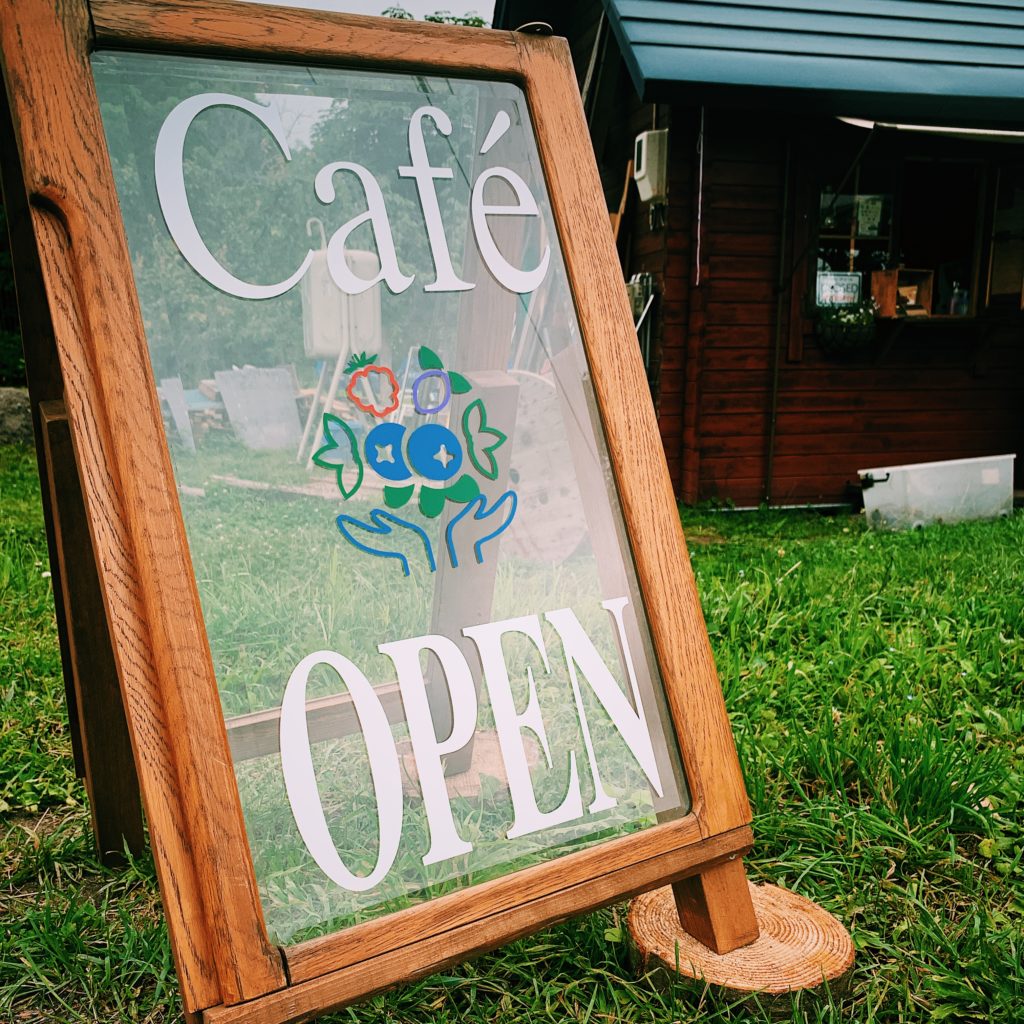 <Drinks>
Drip Coffee
 Home roasted specialty coffee "Yirgacheffe G2" from Ethiopia
¥500
Water-dripped Iced Coffee
 Iced coffee brewed slowly and carefully with spring water
¥500
Jasmine Tea (iced/hot)
 Take your time and enjoy the relaxing scent of jasmine flowers.
¥400
Blueberry Soda
 Simple soda made with organic blueberry syrup and organic lemon with carbonated water
¥500
Seasonal Berry Yogurt Drink
 A yogurt drink made with safe and secure berries from our farm. The berries and yogurt have the perfect acidity.
¥650
Seasonal Berry Frozen Yogurt
 Frozen yogurt made with no-pesticides-used berries from our farm for hot days. It tastes a little more refreshing than yogurt drinks.
¥650
<Sweets>
Handmade Soft Ice Cream
Handmade soft serve ice cream made with milk from a nearby dairy farm.
  It has a flavor that goes well with berries.
  Toppings such as duck foot shaped cookies, fresh blueberry fruit, and blueberry sauce are available.
¥400
Polenta Cake
 This baked cake is made with corn flour.
 Since it is flourless, it is safe for people with flour allergies or who wish to be gluten-free.
 It has a gentle flavor, yet is still satisfying and filling. Comes with mini soft serve
¥700